Welcome to Utah Instant Tax Attorney
Ready to Hire the BEST Tax Attorney in Utah?
Are you ready to get started on the road to recovery and finally stop worrying about that ever-increasing tax-debt that you have hanging over your head? You owe it to both yourself and your family to get the help you need.
We'll deal with the IRS for you, and negotiate on your behalf to reach a settlement and terms that you can work with and start to repay over time.
We can't guarantee a specific outcome for you, but the one thing we do guarantee is your satisfaction with our company and work.
If for any reason you aren't completely, 100% satisfied, we will offer you a no-questions, 30-day money back guarantee on our fee.
The best way we can stay in business is to keep you as our customer as happy as possible.
So give us a call today for your Free Consultation with one of our qualified tax specialists, to see how much you can save.
Remove a Bank Levy or Tax Lien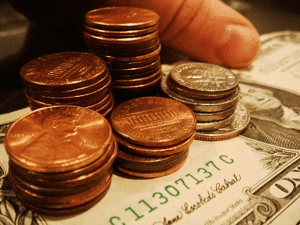 Has the IRS placed a levy on your bank account to make up for the money you owe? It's time to make a deal with them to reduce your debt, and get rid of your burden once and for all. An IRS Bank Levy is a legal freeze on your assets to satisfy your tax debt, and can come in multiple forms, such as:
Levying Bank Accounts and Savings – this is when the IRS goes in and takes the money you have in bank accounts, retirement accounts, savings and more to recover the money you owe.

Seizing Wages and Income – the IRS can take a percentage of your paycheck, rental income, accounts receivable or any other source of income to start to pay back the money you owe.
Our tax professionals can fight the IRS to remove your bank levies and wage garnishments so that you can move on with your life. It's time to finally get rid of this thing.
Offer in Compromise and Installment Agreements
If you do owe a sizeable amount in taxes, you may be able to have your debt reduced by having someone negotiate on your behalf (the IRS won't allow you to negotiate with them directly).
Depending on how much debt you owe, we may be able to help you submit what is known as an Offer in Compromise, which is a program offered by the Internal Revenue Service that will let you potentially settle your debt for far less than you owe, based on if you qualify. Currently, the following groups / individuals can apply for an Offer in Compromise agreement:
Individuals
Married Couples
Incorporated Businesses
Partnerships
Non-Profit Organizations
Receivers
Trustees of Trusts
Executors of Estates
Another part of the offer in compromise is the ability to negotiate an installment agreement, which can spread the negotiated amount (usually far less than what you owe), into manageable monthly payments, so you can pay over time, instead of having to pay all at once.
Please learn more about an offer in compromise using our helpful resource, then give one of our experienced agents a call to see if you qualify.
Why Choose Us as Your Tax Relief Attorney?
If you have done very much research into the tax relief industry at all, you'll quickly realize that there a ton of different companies out there – some real, some fake.
To protect yourself in an industry filled with scams and lead generation companies, you should definitely do your research in a company before you ever contact them.
Here are a few tips when hiring a tax relief company:
Don't hire a company that demands payment in full before they start their work
Don't hire a company that claims to 'guarantee' a certain outcome. They can't guarantee anything.
Do not hire anyone who immediately claims that you qualify for a tax relief program, because they do not know. The IRS has different requirements for different programs, and there isn't one that fits everybody. A REAL tax relief company will go through your individual situation to see what you qualify for, and won't promise anything else than that.
Hire a Company that You Can Trust
We are a tax relief company that has survived the test of time. While other companies have come and gone (remember Tax Masters or other groups? Ya they are not around any more), we have passed the test of time.
Our rating from the BBB has remained an A+ for years, and we have numerous other 5 star ratings from places like iVouch, Trust Pilot and Trust Link for you to check out.
We have had the pleasure of helping thousands of good people, just like you to get out of the tax burden that they found themselves in once and for all.
If you are in need of help with the amount you owe, then you owe it to yourself, your family and your future to give us a call to see what you qualify for.